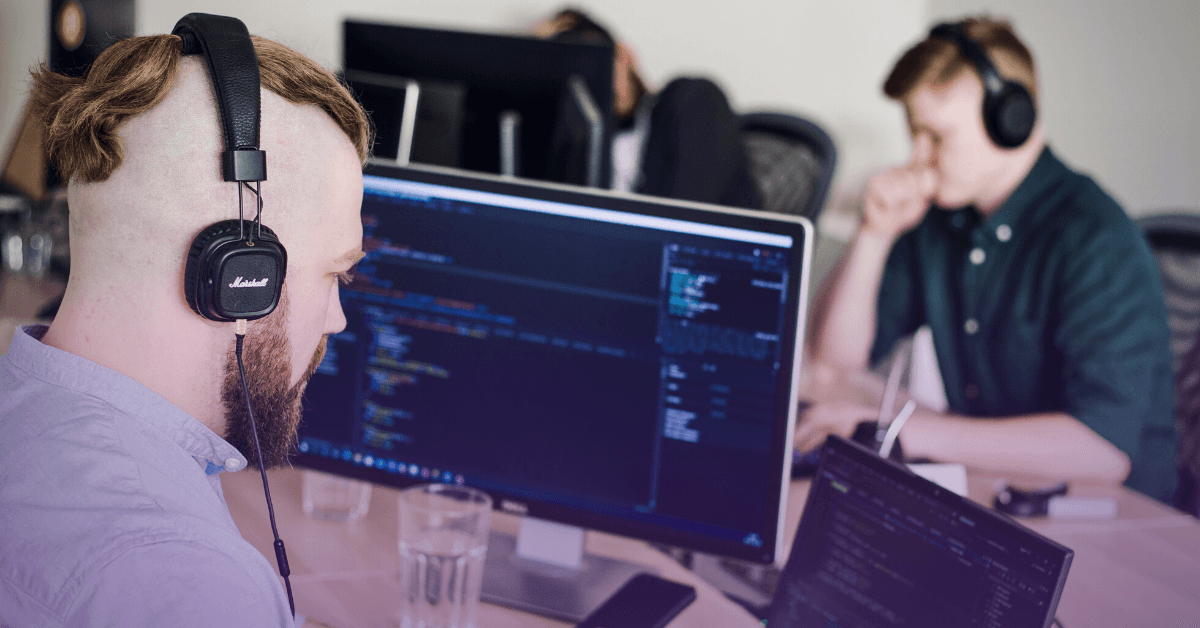 Custom software development: Warranty vs. Support & Maintenance
Custom software development
Tomasz Groń|Digital Marketing Specialist
Intro
During the calls with potential clients (and we've had some of them) and before signing contracts (and we've signed some of them), our team's heard a lot of questions. Sometimes I take part in such meetings. Why? Because Marketing and Sales are integrated parts of a successful company. I make notes, draw conclusions, write down mind-boggling questions from Startup Founders, Product Owners, CTO's, and Business Representatives. As Digital Marketing Specialist, I have a hand in JMR's services, so I work on improving them.
"What about a software warranty?" and "what about support and maintenance?" are one of the questions. If we want to answer one, our people need to answer both of them. Is the Warranty and Support & Maintenance the same? No. So I'll try to explain what's the difference and how it works, so that everyone understands.
Developers and engineers are involved in both software warranty and support & maintenance. Exactly the same as in the process of custom software development.
1. What about a software warranty?
The truth is, every software needs the Warranty. That's why the Warranty cost is typically included in the purchase price.
The challenge is that a software development company needs to determine what is included in this service, and a client needs to know it. The Warranty usually covers: handling errors, failures, and glitches within the developed software. That doesn't close the topic, because you might wonder on terms & conditions: how long, how quick, what components are included, and so on.
After a program or application is deployed, the Warranty normally runs 90 days to 1 year (it also affects the price). This period of time is the time for users for commissioning and testing. So basically it enables to make sure that a subject of a contract is exactly what you agreed, and it really works.
When you ask any custom software development company about the Warranty, the one and only advice from me is to make sure, that you really understand what it covers. You can try to negotiate special conditions, but experienced firms and software houses know how to handle this. They usually have a symmetric agreement prepared by the lawyers.
2. What about support & maintenance?
First of all, what is a difference between Support & Maintenance? Let me explain in a simple way.
Support is ad-hoc reactive work that keeps the application going in the face of breaking bugs (like something that stops people booking an apartment on online platform at 4 am). An SLA (service-level agreement) describing how soon they will reply is usually included in support agreements. After a firm responds to your support request, there are frequently additional, follow-up tasks that must be scheduled into the maintenance work plan.
Example of Support:
monitoring
back-ups
security
reactive development (working on what we have)
correcting reported errors in source code
solving problems and fixing broken software
high priority bug fixing (these bugs can't wait)
handling programming glitches
Maintenance is a proactive work. It's more about development and adapting to changes than repairing and fixing. To stay current with both customer's and users' needs, a software must be changed, modified, and updated. After a product has been released, a software maintenance is carried out for a variety of purposes. For instance, such as enhancing the program generally, to fix problems or bugs, so that improve performance, and more.
Example of Maintenance:
proactive development (moving forward)
adding additional features
low-priority bug fixing (these bugs can wait)
software inspection
triaging low priority bugs
decreasing the likelihood of unanticipated effects of evolving operating systems and devices which the software runs on.
From a business point of view, Support & Maintenance is actually a package of services, and it generates a need for something else - Customer Service. How come? Because you probably want to have somebody that acknowledges your support request quickly, provides a full response, informs you about predicted actions, so you understand what they're going to fix or change. Especially when you have a lot of users, because it might need an acknowledgment of service via phone or even something like a small call center (for example with 2-5 consultants).
Example of Customer Service:
tutorials, explanations, and resolving doubts
,,how to" requests
admin support i.e. m configuration, changes in admin panel, and password change request
reporting errors
In IT market, it's accepted that Support & Maintenance cost is 15-20% of the basic calculation of the software yearly. It also depends on a range of Customer Service. Some companies raise a price annually. It's a natural practice when there are more users, functions and S&M becomes more complicated and time-consuming. So, it's an additional cost, and it always depends on content and conditions. For example, in the package you can get acknowledgment of service via mail, form, phone, or chat. You can have your own dedicated point of contact or SLA, defining guaranteed response or fix time.
Warranty, Support & Maintenance require work of several people. In the picture: Piotr (Python developer), Rafał (Co-Founder & COO), Andrzej (Partnerships Manager) and Michał (Python developer).
Summary
To sum up—in general and in the most custom software development companies, the main difference is that the Warranty is what you get, and Support & Maintenance is something you can get optionally. When? If you see the long future for your desktop, web, or mobile application. And you don't have own team (developers, engineers, and designers) that can take care of it in the next months or years. If you think about development, adding new functionalities, you definitely need S&M.
In short, S&M guarantees more comfort and safety, and it enables moving forward and adapting to changes.
How we do it?
In JMR we take a holistic approach to simplify things.
Our company always comes out with a basic proposal of 6-months Warranty (on software and bug fixing).
We created a new position, and we call it "Servicing". It includes handling breakdowns, errors and glitches to the extent covered by Warranty, and additionally: Customer Service, and Support & Maintenance. This comprehensive service becomes a product with different variants. There are 3 options of the Servicing in our package services:
standard (12 months)
extended (12 months)
premium (24 months)
Are you interested in custom software development? Do you need any explanation about the Warranty or S&M offered by JMR? Contact us. We'll invite you to a short (about 15 minutes) online discovery call. Schedule an online meeting with JMR expert.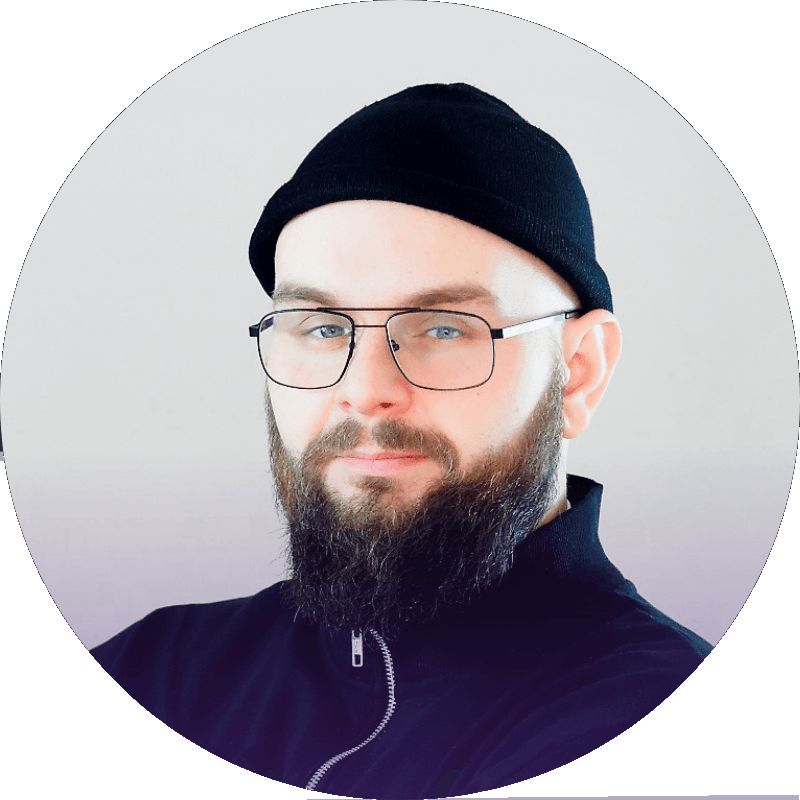 Tomasz Groń
Digital Marketing Specialist
I'm a Digital Marketing Specialist at JMR, a custom software development company from Poland. So far, I've run 100 projects, carried out in digital and stationary, among others in Austria, India, Hong Kong, Poland, and the UK. I've created and managed more than 70 campaigns for IT, technology, and cloud industry. I started my career with event production, then I was developing my area of ​​interest into communications, marketing, and sales focusing on event industry, small businesses, innovations, and IT. Hobbies: #exploring, #dancing, #joga and #boxing.